From Where We Stand Now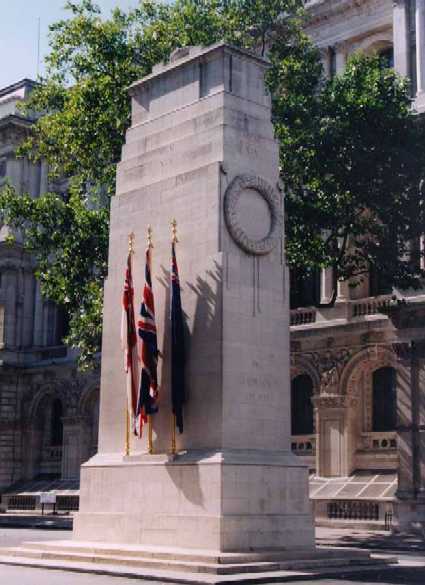 War is not the grand and glorious adventure that the politicians and the generals would have people believe. The lofty and noble ideal that war is justified is a lie. War, no matter which way you look at it, is hell, and there was no greater hell than that which was The Western Front of World War One, and, if there was a central point to the hell of the war as a whole, then that point was Passchendaele, that dreadful battle that was fought between
31 July - 6 November 1917, that point where the men and the pack animals literally drowned in the mud, that had been churned up, from the clayey soil, by the never ending shell bombardments.
There was not just Passchendaele though, The Somme, Vimy Ridge, Tanneburg, The Marne, the names roll off the tongue, the names carved in stone on most cenotaphs around the world, and, indeed to many, they are just funny sounding names, with little or no meaning, except on that day, once a year, 11th November, when the ever dwindling band of veterans of those campaigns, stand silently, and remember....remember the trenches, the wet, the cold, the screaming of the shells, and the screaming of the dying and wounded, some of whom could have been just out of reach, but far enough that no help was available to them.
No, we are not here to glorify this war, but we will remember those, the boys, who went off to fight, those that came back, and those who lie somewhere, buried, sleeping forever as 16, 17, 18, 19, 20........
With our usual links we will provide background information, we'll show you the battles, we'll show you the pictures and rare film footage, but most importantly we'll show you first hand narratives of those who were there, and the letters they wrote home, to their families and sweethearts
Tales of The Fallen, a title inspired by articles printed in Canada's national newspaper, The Globe and Mail, on 11 November 2003, and we'll have selections from those articles throughout the website, this website, this memorial.
Benjamin Britten, the English composer wrote his masterwork, Requiem For War, basing it in part on the poems of the greatest of the British World War One poets, Wilfred Owen. We had already created a page entiled Anthem For Doomed Youth, that title taken from Owen's most well known poem, and there is a link to it, and there will be a slightly different version of it on this site. At the bottom of this page are the lyrics to a song, This Song For You, written in 1975, by the great Irish singer Chris de Burgh, it is, in effect, a letter from a soldier to his sweetheart on the eve of Passchendaele, we believe it is good counter-point to Wilfred Owen's Anthem.
Let us now remember, and in that rememberance learn that though this was a war fought almost a hundred years ago, it is the one war we must never forget, we must learn, we must apply those lessons to today, and more importantly, to the future. Remember!
Love and Mercy
please note that the links shown to your right and below, will be repeated on their appropriate page on this site
This Song For You

(Chris de Burgh)

Hello darling, this is the army,
I've just got the time to write,
Today we attack, there's no turning back,
the boys they're all ready for the fight.

Yes, I'm well but this place is like hell,
they call it Passchendaele,
In nineteen seventeen the war must be ending,
the General said this attack will not fail;

So I'm writing down this little melody
When you play it my love, think of me...
We'll be together in this song for you,
And it goes Lalala...sing it darling...Lalala...

They got old Bill and the Sergeant is still out there
Wounded in some shellhole,
They say this war will end all wars,
Oh God I really hope it will,

Oh how's old England, are they still singing
those songs that we loved to sing,
When all this is over, we'll go sailing in Dover,
catching fish like we used to with a string,

Oh I miss you, I miss you, I miss you so,
If they get me my love you will know...
We'll always be together in this song for you...

And it goes Lalala...I have to go now...
take care of yourself my love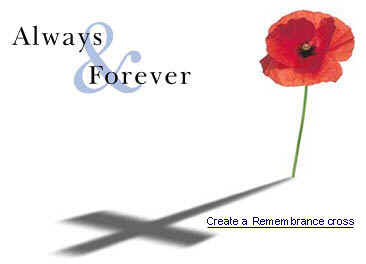 macromedia shockwave is required to view parts of this site.

get it here


Foster William Charlton

Foster William Charlton was a true Leicester lad and was known as Bill to his mates. He joined the Royal Artillery in February 1909 and left in 1921 having risen to Sergeant. During the war he fought in France and went right through the conflict without a scratch. He was an "old contemptible" - one of the men who saw the war in and saw it out.

the music you hear:
written, and recorded in 1914
(there were two versions)
this one by
Edna Thornton
when the boys
came home
a page from our
Walk Awhile website
Coope, Boyes & Simpson and
Wak Maar Proper.
Christmas Truce -
Kerstbestand (NMCD14)
Released: 1 November 1999.
A new album of live recordings of
Coope Boyes & Simpson
and sixty piece Flemish choir
with traditional carols and songs
written specially for this
Christmas Peace Concert.
First performed in Ypres Cathedral.
from the BBC
WW.1 Archives
the official memorial
website
officially the third battle
of Ypres
from the BBC's
WW.1 Archives
Panta Rhei, Coope, Boyes & Simpson,
Passchendaele Suite (NMCD10)
From the award winning series of
Peace Concerts albums
A unique combination of songs,
voices and instruments.
CD plus illustrated booklet.
1914-1918
Studies of material remains of
the Western Front have been made
by military and architecture historians,
but have not, until recent years, been
regarded as a topic for
scholarly archaeological studies
1914 - 1918
focuses on military history -
a useful veteran site
from the BBC
History archives
from the BBC
WW.1 Archives
The Ypres Salient
The photographs taken by
Jack Turner provide a startling
reminder that that this
was a very different
experience than that
of today's youth
from the BBC
WW.1 Archives
dispatches from the CBC
the BBC's huge and very
informative website
with a multimedia, interactive section
Contemporary photographs,
dramatised diary readings
and interviews with veterans
a 3-D Tour
from BBC History
an internet history of
World War 1
from the BBC's

Emma Jane Kirby

"A pair of shoes, believed to

belong to a British soldier,

excavated from a trench

dated from the World War One

near the Belgian city

of Ypres on

the Western Front."
[Notice that the disturbed topsoil is stripped away.]


A shoe and bones of

an unidentified soldier

of the British army

are seen at excavated

WWI trenches near a

road construction site in

Ypres, Belgium,

Monday Nov.10, 2003.

The trenches were unearthed

during preliminary construction

on a new motorway which

will link Ypres with the coast."
[Notice that the disturbed topsoil is stripped away.]